Tennsco Mobile Workbench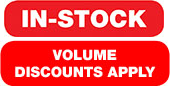 FOB: Midwest Warehouse
Features Quick Ship!
Quick Ship Color: Medium Grey

Includes modular cabinet, one drawer, and two shelves

All welded construction with hardboard laminated to bench top for a smooth work surface.

Features:
1 locking drawer
1 drawer divider
2 shelves under the drawer
2 stationary and 2 locking swivel wheels
Lockable storage cabinet with 1 adjustable shelf
Optional extra shelves for either side of unit available.

NOTE: Drawer has a capacity of 70 lbs.

Shipped fully assembled except for the mounting casters.