Literature Sorters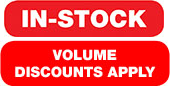 FOB Midwest Warehouse

Model numbers in Red are IN STOCK and feature QuickShip
QuickShip Colors: Black, Light Grey, Medium Grey, Champagne/Putty, and Sand

Literature Sorters offer the ultimate in organization and access to company materials, internal documents, forms and paper supplies. They're also great for sorting and distributing incoming mail such as magazines, envelopes, etc.

Literature Sorters may be used individually, stacked on top of each other and/or attached side-to-side or back-to-back to meet your specific requirements. These literature sorters are constructed entirely of steel, ensuring long term durability.

These Literature Sorters can be custom designed to your specific applications. Simply rearrange shelves without tools to fit the material you need to organize - not the other way around.